Installing Java Runtime and SDK has been made easier with Ubuntu Linux. Here's a quick tip to install Java 5 SDK or Runtime in Ubuntu Linux.
1. First, go to System->Administration->Software Properties,
Check all options/channels
2. Close the dialog, and go to System->Administration->Synaptic Package Manager
Search for Java package,
Select sun-java-sdk, and install the package,
3. Read and accept Sun Java JRE agreement,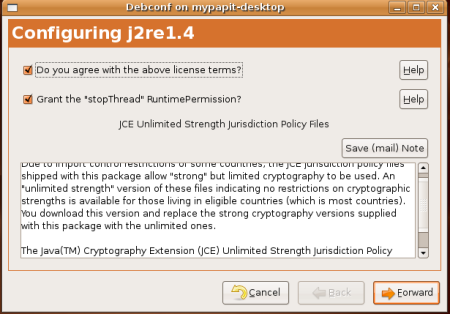 4. Finally, test the java application using console, Applications->Accesories->Terminal

And that's all, you can run and compile your java program using Ubuntu Linux, have a lot of fun!
[tags]ubuntu, linux, java, sun, java sdk, jdk, java 2, java 5, java runtime,debian[/tags]