Today I want to discuss about GeeXBoX, a linux distribution geared up to be a stand alone Media Player. GeeXBoX is a free linux distribution which aims to bring digital home entertainment with Linux to the next level. With GeeXBoX, you can happily play DVD, VCD, streaming video, MPEG-4 videos, picture slideshows, listen to MP3/Ogg music and many more without the need of hard disk.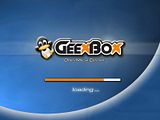 Built with embedded system architecture in mind, the GeeXBoX can run on even a lower end machine with a minimum requirements of Pentium-II/Celeron class PC (333MHz) and at least 64MB RAM, no harddisk or network connection required!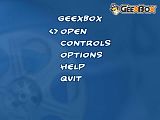 As a bonus, GeeXBoX also supports remote control via LIRC-backend interface, now you can control your media box just like you are controlling your own tv set-tops!
You can download GeeXBoX ISO from the GeeXBoX Project Website and burn it right into your CD to test it. You might be wondering how large is the ISO will be with those functionality and cute graphics? 400MB? 250MB? 50MB? No, no and no… GeeXBoX is only 6MB in size! Couldn't believe it? Why dont you download and try GeeXBoX now, you won't regret it…
References :
GeeXBoX Website